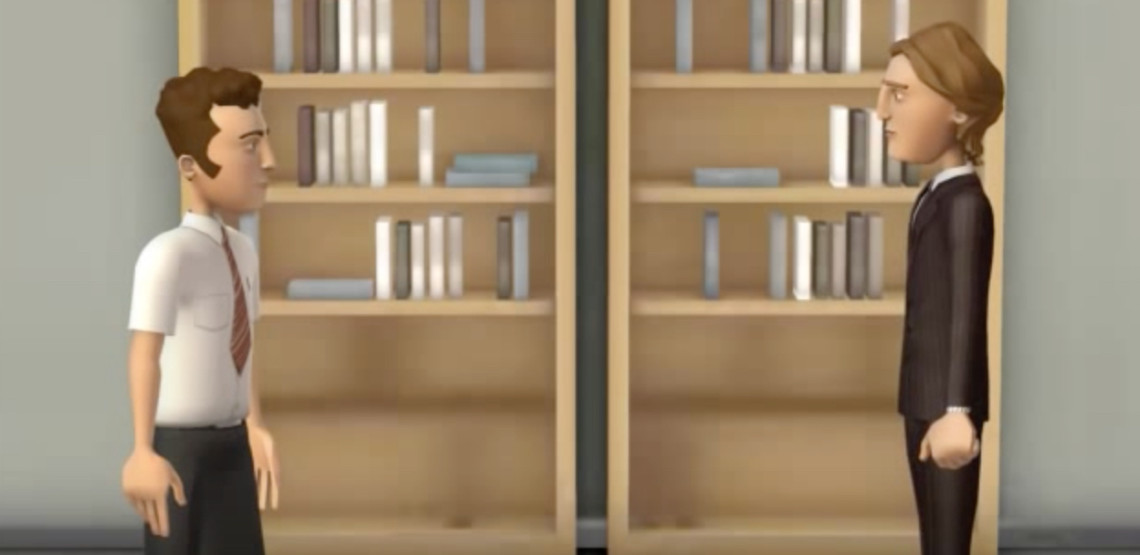 Utilizing the subtle art of animatronic creepy voiceover, this video teaches us that not all Lutherans are exactly the same, in that some Lutherans are Lutherans while others are the ELCA (Evangelical Church in America). This teaching is accomplished through the careful juxtaposition of contrasting themes. A woman, whom I shall refer to as Hipster Velma, asks a series of questions of a Lutheran pastor, whom I shall refer to as Hipster Walther, about just what kind of Lutheran he is. Hipster Velma really wants Hipster Walther to be a fun times, free loving, scallywag with a heart of gold, celebrating all of the worst excesses of modern culture, but Hipster Walther continuously insists that he must submit his conscience to the Word of God, even if it costs him a shot at meeting Burt Reynolds. I have never made it to the end of this video, so it is entirely possible that the whole thing has been lifted from the outtakes at the end of Cannonball Run II.
There are many things to love about this video, but personally, as an Episcopalian, I love knowing that I am in full communion with the associate pastor at the ELCA's "herchurch" who was ordained with a magic wand and regularly says the "Goddess rosary" while leading the faithful in a rousing drum circle, but I am not at all in communion with Pastor Hans Fiene who, despite his completely deranged and un-American hatred of white chocolate, actually teaches and confesses that Christ died for the sins of the world.
So, yeah, I'm not gonna lie. This video makes me cry a little bit late at night. My only comfort is remembering how incredibly better looking I am than any and all Lutherans I have ever met. Perhaps this lack of being as beautiful as I am can be the uniting point that brings the ELCA together with other Lutheran bodies. Or maybe we should just all repent and ask the Lord of life to have mercy on us for our unbelievable wickedness and then rejoice to receive the free gift of His mercy through His Blood shed on our behalf.
What Would Burt Do?
~Father Jonathan Mitchican